Services
Garnett Public Library offers services, and programs designed to meet the needs of our library patrons. From book discussions, readers advisory, public access internet, an adult reading program, events, school outreach programs, youth reading programs, story times, and other kids activities throughout the year. The library strives to develop and grow strong minds of readers of all ages. See details about our ongoing programs below and visit our Calendar Page for upcoming events. 
1000 Books Before Kindergarten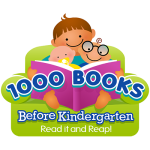 If you have a child that is preschool age (birth to not-yet-enrolled in kindergarten) the library has the perfect program for YOU!
1000 Books Before Kindergarten is a program designed to help children grow comfortable with reading, before they start school. You and your child will keep track of the books that they read every day/month/year, and earn rewards while you read.
Sign up any time the library is open. Just ask a staff member at the front desk to help you get set up.
Questions? Call Charlotte (785) 448-3388 or email us at garnettlibraryyouth@yahoo.com.
Book Discussions

Now Meeting in Person!
The Garnett Public Library hosts one book discussion each month, during the months of  January through October.  The discussion in held at 7:00pm on the 4th Wednesday of the month.  The selected book is available up to 4 weeks in advance at the library. 
Questions? Talk to one of our staff members at (785) 448-3388 or reach out to us on Facebook using the link at the top or bottom of the page. .
hoopla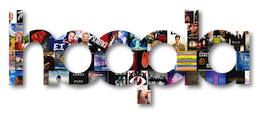 Did you know your SEKnFind library account now grants you free access to over HALF A MILLION digital titles?
To get started, you'll need to know:
– Which Library Issued Your Card
– Your Library Card Number
– SEKnFind Account Password (PIN)
SEKnFind
Storytime for Preschoolers

Storytime is held on Tuesdays at 10:00am  in the Archer Room at the library.
StoryWalk®
Please check out our StoryWalk® on the Prairie Spirit Rail Trail. It starts on the south side of Park Road. Walk along the trail and enjoy a children's book as you go. A great way to enjoy reading and exercising at the same time!
This project was made possible by a Dream Grant from the Southeast Kansas Library System, donations from Brummel Farm Service, The City of Garnett, The Friends of the Garnett Public Library, The Friends of the Library Margaret Weber Memorial Fund, The Friends of the Prairie Spirit Rail Trail, and a special thanks to the Kansas Department of Wildlife and Parks for allowing us to use the trail.
The Storywalk® Project was created by Anne Ferguson of Montpelier, VT and developed in collaboration with the Kelllogg-Hubbard Library. Storywalk® is a registered service mark owned by Ms. Ferguson.
Garnett Public​ Library
125 W 4th St
Garnett, KS 66032
► Hours
Mon, Wed, Fri: 10:00-5:30
Tue & Thu: 10:00-7:00
Sat: 10:00-2:00
► Phone & Fax
(785) 448-3388
(785) 448-3936